As time changes, so should the cars we drive. In the next few years, it will be vitally important to do what we can to limit emissions and do what we can to help the longevity of the planet. Toyota knows the importance of this endeavor and recognizes its role in responsibly creating cars that help prolong the health of our environment. No vehicle represents Toyota's ideals better than the Toyota Prius and the new Toyota Prius Prime.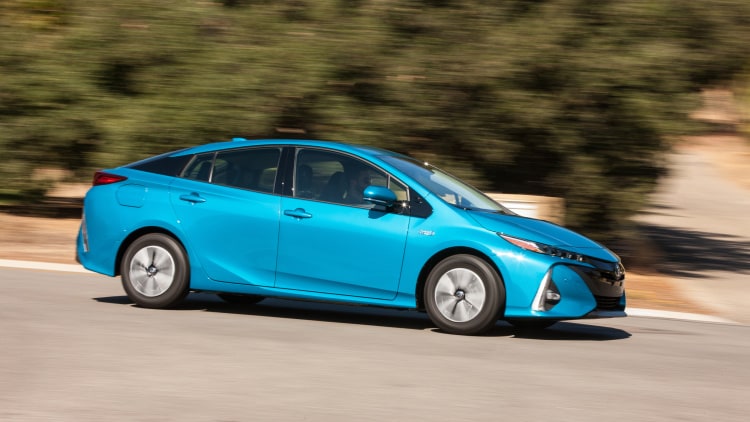 But don't just take our word for it. The entire automotive industry is beginning to take note and recognize what an incredible vehicle the Prius Prime is. This past month, the Toyota Prius Prime was named the World Green Car for 2017 at the New York International Auto Show. It was a prestigious prize awarded to the Prius Prime from 75 of the top automotive journalists in the world. The Prius Prime won the prize over twelve newly debuted environmentally-friendly competitors.
And it was not the first environmental award that Toyota has won recently. In 2016, the Toyota Mirai won the exact same award at the New York Auto Show. Back in 2010, the Toyota Prius was awarded "Top Three" Green Car and Overall Car of the Year from the World Car Awards Program. The Toyota GT86 and the Toyota iQ have also won recent World Car Awards prizes.
If you want to see why the Toyota Prius Prime is making such a splash amongst journalists and consumers, or what Toyota's great fleet of environmental vehicles is all about, stop by Nalley Toyota Stonecrest and let our staff help you find the car of your dreams.