More than most every other automotive manufacturer, Toyota prides itself on creating vehicles for every type of need and every type of situation. It's why when you talk to Toyota drivers, you'll hear praise from owners of the Camry, Prius, Tundra and everything in between. For many families, the most important and useful vehicle is a minivan, and Toyota is no stranger to make top of line and beloved minivans. If this is what you're looking for, then you will be very happy with the 2017 Toyota Sienna.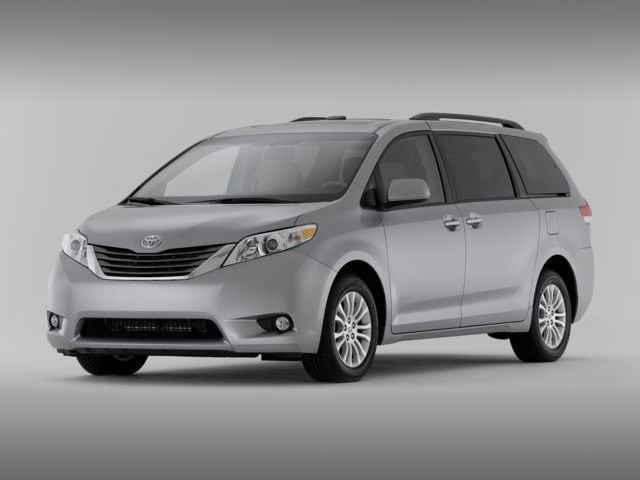 The first thing you'll notice about the 2017 Sienna is its fresh and innovative style. The new Sienna is designed with a modern edge and made to look a little sportier and aggressive. So if you've always dreamed of driving a minivan and feeling cool about it, the all-new Sienna is the car for you. Also noticeable on the 2017 Sienna is the distinctive grille, bumpers, and under-body make this a can't miss vehicle on the road.
If you care more about the technical features the Sienna has everything you could want in a van. There's of course plenty of space for your family, all of your stuff, and more. Under the hood, it's powered by an impressive 296 horsepower 3.5 liter V6 engine along with Direct Shift-8AT which provides prime acceleration. It even impresses when it comes to fuel economy. The 2017 Sienna get 27 highway mpg and 19 city mpg.
The new Sienna also is chockfull of top of the line technology. The minivan is equipped with a 16.4 inch color display that is perfect for backseat movies, video games, and anything else that will keep your kids occupied. You can also get a dual-view Blu-ray disk if you so choose.
All in all, the Sienna is an impressive vehicle that should be your first choice when looking for your family's next minivan. If you are interested, stop by Nalley Toyota of Stonecrest and talk to our friendly staff who will let you take a test drive and work with you to take this beautiful vehicle home today.