2018 is all about the Toyota C-HR! If you've been looking for a compact SUV that will work perfect for you and your family, the 2018 Toyota C-HR is the place to start. In case you're not familiar with everything this car has to offer, we wanted to take some time to tell you about all of the amazing features of the 2018 Toyota C-HR and why you shouldn't wait to make this vehicle your own.
When talking about the 2018 C-HR, there's no better place to start than the eye-catching and gorgeous exterior. What makes the C-HR design so unique is the sharp edges and the hard, precise look that give it a sporty look. This design ensures that it will turn heads and stand out wherever you go. When it comes to the wheels, the C-HR comes equipped with standard vortex-styled 18-inch sport alloy wheels. Even the headlights are unique, because the 2018 Toyota C-HR comes with both LED Daytime Running Lights(DRL) and halogen headlights.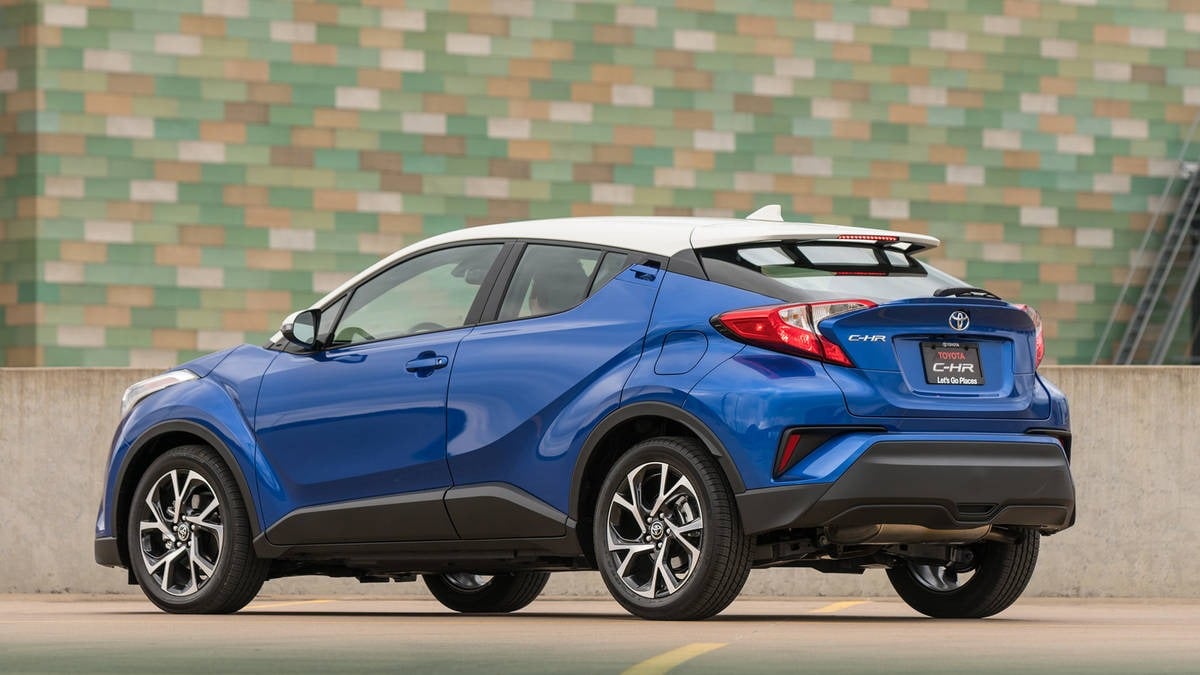 Once you lift the hood, the 2018 C-HR gets even better. Powering the car is a 144-hp 2.0-liter four cylinder engine. Worried about fuel economy? It gets 29 mpg on regular fuel. That means the 2018 C-HR is a car you can depend on. When you open the door and step inside, you will see a premium leather trimmed steering wheel and a satin plated shift knob that will give you the feeling of traveling in luxury no matter where you go. Another great feature is dual zone climate control. This allows all those in the car to be able to seamlessly adjust the temperature to suit their needs. So say goodbye to complaining on those long road trips! The 2018 Toyota C-HR also comes with standard 60/40 split rear seats. The rear hatch opens up to reveal a large cargo space. This will ensure that you are able to fit things in the trunk and transport many items seamlessly as needed.
Take some time and view our inventory of Toyota C-HR vehicles. Browse our website to see everything we have in stock, whether it be new or used vehices. Stop by in person to see it for yourself and take a test drive. We hope to see you soon.