Not many names in the car industry inspire as much awe and appreciation as the Toyota Land Cruiser. The Land Cruiser is the type of car that you either own and love or see on the street and are extremely jealous of. It just stands out that much. The Land Cruiser has become a legend thanks in part to its extremely loyal base of customers that has seen it evolve from its humble origins in the 1950s to the behemoth, off roading monster that it is today. For over six decades, the Land Cruiser has brought the luxury SUV market to a new level with its customary 8 seats and enormous 5.7-liter V8 engine.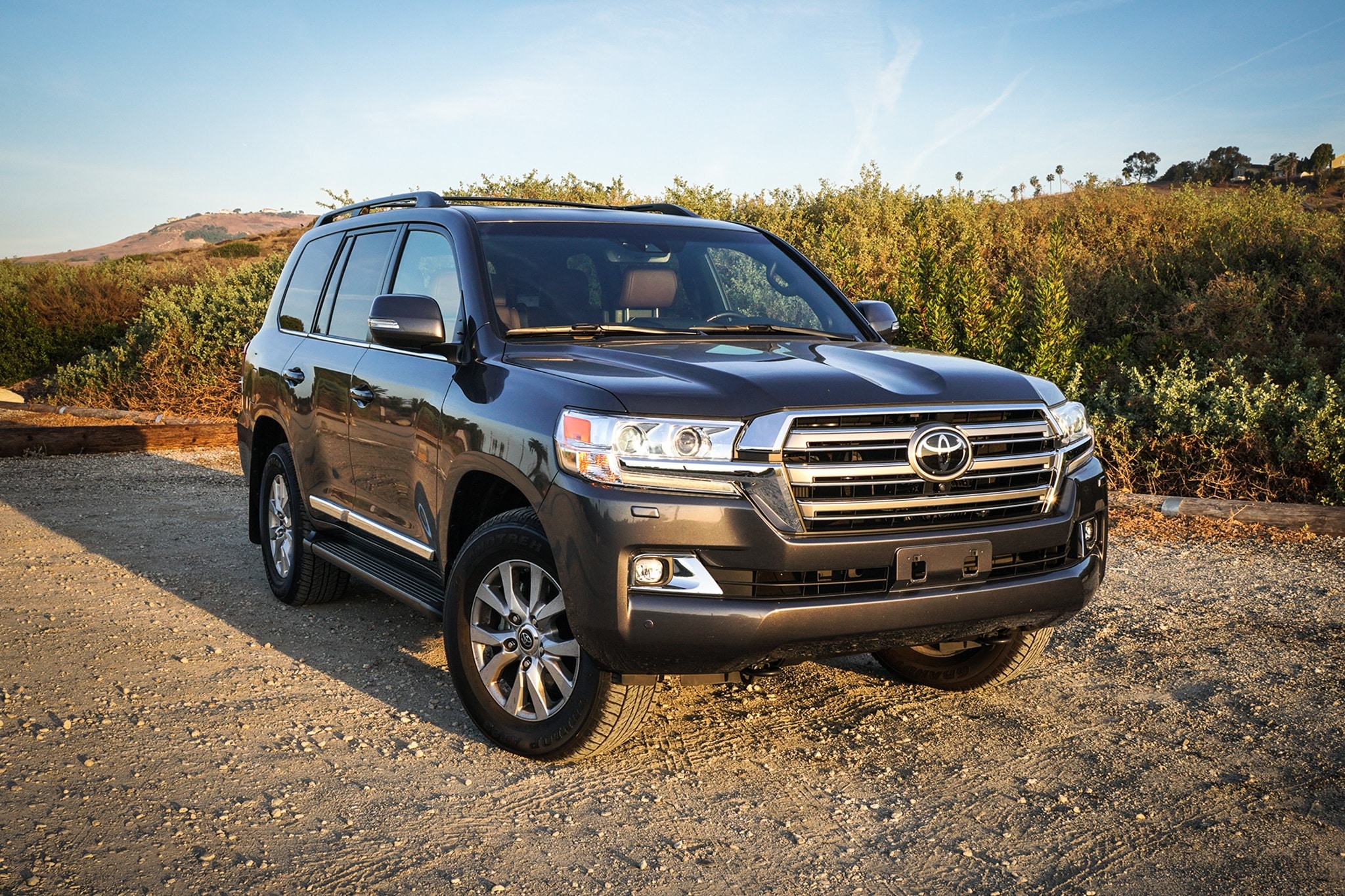 In 2018, the Land Cruiser returns with more technology and fun features than ever. You'll find incredible luxury elements such as extravagant bucket seats accompanied with heated/cooled seats, an ultra-high quality audio system, and radar cruise control. And that's not the coolest thing – there's also a mini fridge in the center console.
Of course, perhaps the most unique element of the Land Cruiser is its ability to be driven off road in a variety of conditions. There's truly no driving experience like taking a Land Cruiser through the beaten path on an adventure, and if you haven't done it before, you should certainly put it on your bucket list. With the 2018 Land Cruiser, you get a vast array of off road capabilities and technology that make this SUV unlike anything you've ever driven. First, the multi-terrain monitor gives you a 360 degree view of your vehicle from the front, back, and side. In addition, the state-of-the-art CRAWL Control system is "an advanced system that automatically modulates the throttle and brakes on five low-speed settings." This is designed to help you navigate tight turns in off road environments.
If you'd like to make the 2018 Land Cruiser your own, stop by Nalley Toyota Stonecrest and we will get you a test drive and do what we can to make one yours today!