For over 20 years now, the Toyota RAV4 has led the way as an innovator in the SUV market, and along the way has become one of the most iconic crossover SUVs anywhere in the world and a signature model in the Toyota lineup. Just look at the number, did you know that the RAV4 was the top selling Toyota vehicle in 2017? When millions of people around the world agree, it's best to take note.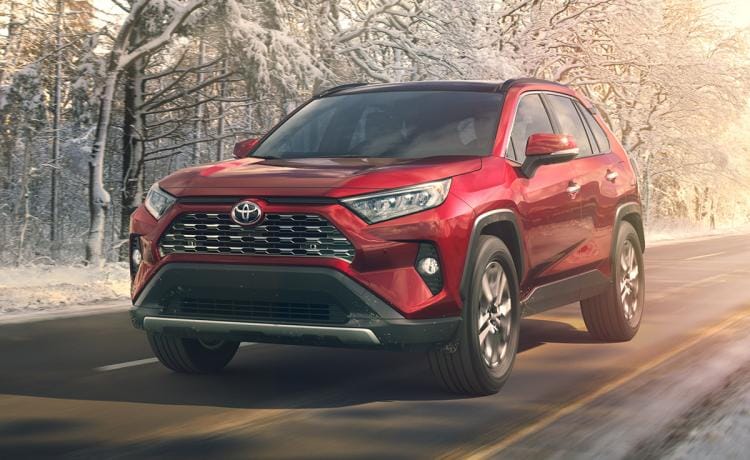 One of the great things about the RAV4 is all the changes it has undergone, which helps keep it fresh and relevant year in and year out. In 2019, you can expect even more from this cherished vehicle. The current RAV4 has lasted for about 5 years, and now the time has come for a radical upgrade that has been that talk of the industry since its debut in New York. So why is the 2019 RAV4 being called "the most important new vehicle to debut at this week's New York Auto Show"? Let's dive into the details:
This year's RAV4 is innovative from the bottom up thanks to Toyota's Next-Generation Architecture, featuring a platform that you'll find much more supportive than before. You'll also notice a longer wheelbase and a more spacious interior, even though the new RAV4 is a smidge shorter than the previous year.
For those who are into the specs and technical details, the RAV4 will be unique in the Toyota lineup because it includes an application of Dynamic Torque Vectoring All-Wheel Drive which means that all-wheel drive vehicles can send 50% of available engine power to the rear wheel as well as to the individual tire with the best traction.
If you're looking for information about the RAV4 Hybrid, you'll be happy to hear that it will gain a new XSE trim that gives it a sportier vibe and a two-tone paint look. According to Toyota, the all-new RAV4 Hybrid XSE "takes the throne as the quickest -- and best handling -- RAV4 in the lineup."
For more information on the new and upgraded RAV4, stay tuned to our website and social media channels.