Since the very beginning, Toyota has found a way to raise the bar in the auto industry by combining the best of performance and technology while keeping it all at an unbeatable value. For many years, the Toyota Corolla has been a cornerstone of the Toyota lineup and a staple throughout the world. But this year, Toyota is taking things up a notch with the debut of the 2020 Corolla hybrid, a car which exemplifies the blend of performance, technology, and value better than anything we can think of.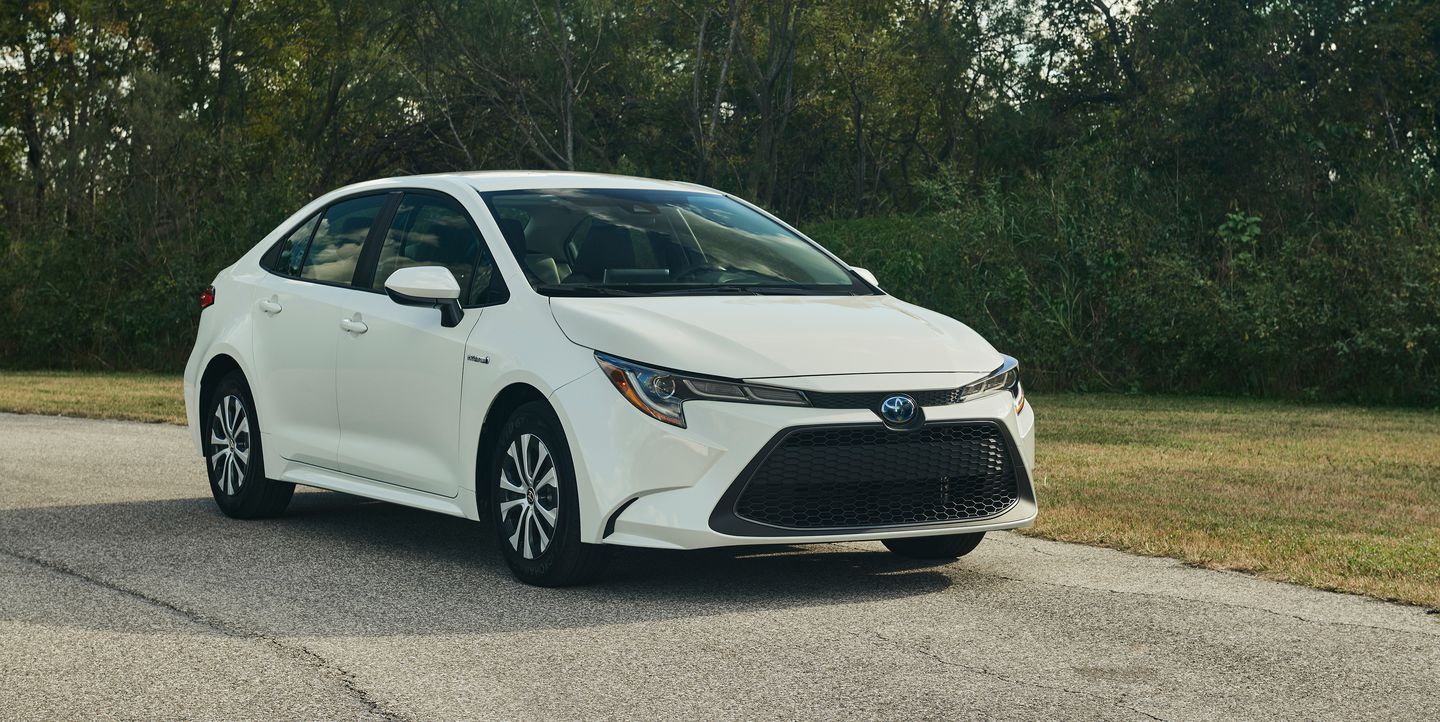 There's no better place to start than what's under the hood. If you love getting into the specs, you'll be happy to know that the 2020 Corolla hybrid meets and surpasses every expectation you have. The gas and electric power engine comes in at 121 horsepower, with 105 lb.-ft. of torque. Just because it's a hybrid doesn't mean it's lacking juice and some thrills.
That engine comes in handy when it comes to gas mileage as well, with an EPA estimate of 53 mpg city and 52 highway. Those numbers alone should tell you all you need to know about how special this car is.
There are also a number of design changes that you should be aware of. The 2020 Corolla hybrid is built with a lower height, widened track, and shortened front. Also, the rear overhang is lengthened to increase its intense and distinctive look.
For those who love tech, you'll be ecstatic about the addition of Toyota's Safety Sense features, which are standard. With these features you get pre-collision warning with pedestrian recognition, lane departure alert with steering assist (can be turned on or off), smart cruise control, road sign reading assist, automatic high-beam headlights, smart-stop and an electronic parking brake.
If you'd like to make the 2020 Toyota Corolla hybrid your own, there's no better place to do so than right here at Nalley Toyota in Stonecrest. Continue to browse our website to see all of our in stock vehicles and learn more details about all of their features